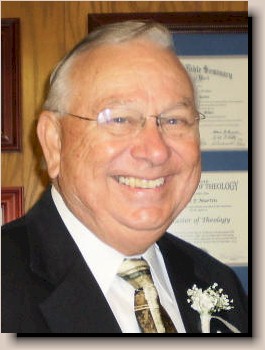 ON THE ROCK OR ON THE ROCKS??
To enjoy a ROCK SOLID SUCCESS one has to be resting on the SOLID ROCK OF JESUS CHRIST! Since the beginning of Community Christian the goal, dream, and plan was to get our feet on the ROCK and never allow the world around us to drag us downward. God has honored that in the past years and so we can say most positively "THIS CHURCH IS ALIVE AND WORTH THE DRIVE to worship and serve the Lord!" The Church's mission is to take the whole Gospel to the whole world before Jesus comes again. This means we are the HANDS AND FEET of the Master to let the world know of His love and grace. He will use our voices and gifts to bring honor to His Name and to bring the Good News to the lost world.
An employer said to a potential employee, "Having no experience are you asking a high wage?" The potential employee answered; "But you have to understand the work is harder when you don't know you are doing?" For some 20 years "we have known what we were doing" and the Lord blessed us. Lives are changed and souls saved as the love of Jesus is shared passionately. While our society has become "casual" (not sold out to anything), we have maintained the main mission of the Church. We make no apology for holding to the Bible and the Truths we read there. For some Bible teaching and warm fellowship and a spiritual blessing we invite all to come, share with us in worship each week. Our outreach to youth and young adults, our mid-week home studies, our mission outreach is all motivated by our passion to be true to His Word and fulfilling His Commission. May the Lord be seen, heard, and felt as we gather in His Name. We are anxious to welcome you to our "full house" of worshippers and servers.
Pastor Jack Martin